See on Scoop.it – My Funny Africa.. is this the lions last roar?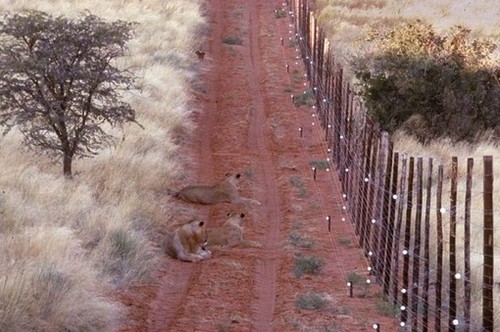 Want to Save Lions? Fence Them In Science Now A new study of lions in African reserves suggests that most populations should be protected with fences, a strategy that can be expensive in the short-term and is at odds with some conservationists'…
Greer Noble's insight:
How very sad. Can lions no longer mill with elephants.. because fences will not keep elephants in. How would humans like to be fenced in? The Berlin wall didn't work.. why would fencing in lions work?
Education and severe restraints by law would surely work better than fencing? The respective governments throughout Africa could also think of offering huge 'rewards to any 'informants' leading to the arrest of poachers.. and educate villagers in outlying areas and the Masai to protect the lions by involving them in echo tourism.. support the leading lion carity, the Born Free Foundation.. please give generously.. http://www.bornfree.org.uk/
See on news.sciencemag.org