See on Scoop.it – My Funny Africa.. Bushwhacker anecdotes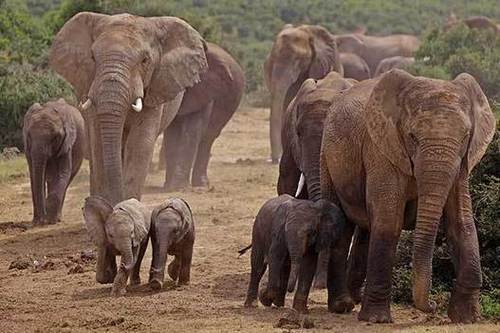 Curbing ivory poaching requires major changes in political will.
An unprecedented demand for ivory today has resulted in the slaughter of elephants throughout their range. It is estimated that 96 elephants were killed in Africa each day during 2012. That translates to four elephants an hour or one elephant every 15 minutes. In scarcely more time than it takes to read this commentary, one more elephant will be dead.
Fueling this devastation are greed for a rare commodity, local poverty and social disorder. Wracked by civil strife, central Africa presently finds itself amidst political chaos that has enabled people to profit from the looting of natural resources, including wildlife. At present rates of decline, forest elephants could go extinct within a decade….
Greer Noble's insight:
How much will it cost you to send in a funny bush story? Even doing that will help a little.. and every little bit counts.. so please help us support BORN FREE and submit your story here: http://greernoble.com/non-fiction—invitation.html  This good dead might just save an elephant.. and click here to see how you could be rewarded!
See on www.usnews.com